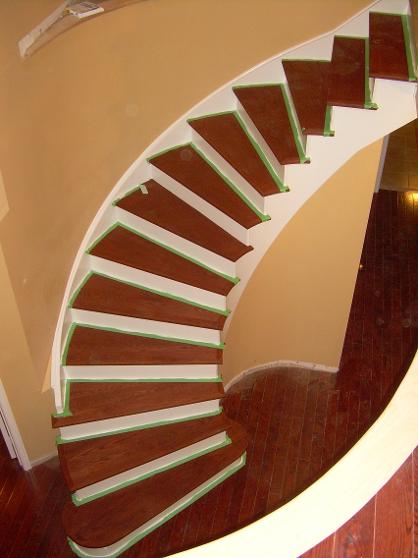 Carpet covered staircase stripped, dressed in solid oak, stained to match new hardwood floors. Brooklin ON.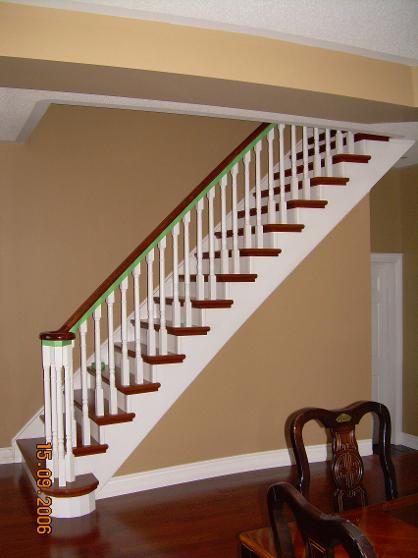 Custom Jatoba staircase re-face with white risers, white pickets and jatoba handrail. Ajax ON.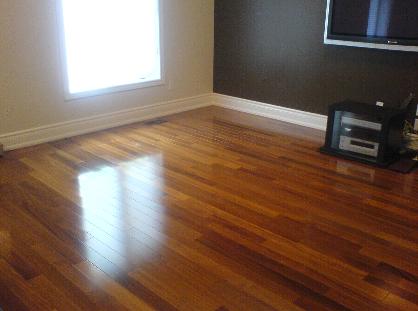 Striking teak flooring throughout the main floor of this Pickering home truly is a one of a kind look. Pickering ON.